WELCOME TO SUPERZOO! ENTER OUR Contest TO WIN BIG!
Fill out the form and enter our SuperZoo show contest for a chance to win a backpack stuffed with NOBL Food Bars and Dog Almighty Elixirs!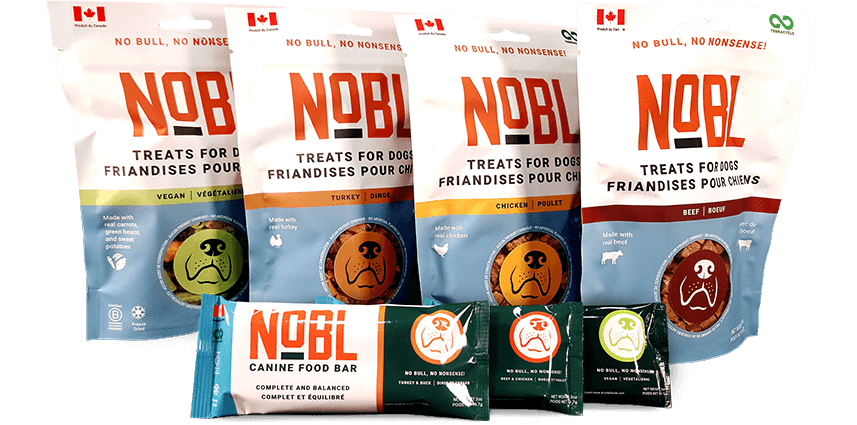 WELCOME TO THE SHOW!
Thanks for visiting us at SuperZoo to learn about NOBL Foods, Dog Almighty and Guardian Pet Foods! Be sure to fill out the form above to enter and win the amazing prize pack, and learn more about exclusive offers at SuperZoo 2021!
PUTTING PETS BEFORE PROFITS
We Believe
Every pet should live their best life. Some days, that's zipping up the trailhead or jumping into the car for a road trip. Other times, it's tagging along to work or simply snuggling on the couch. Whatever the day brings, we make it easier for pets to get the balanced, natural nutrition that fuels their fun.
With nutrient-dense products for a healthy diet and lightweight, convenient packaging that leaves little trace, we see to it that pets and their parents can live their best lives together everywhere, every day.