Vegan pet food, None of the BS.
We take pet food seriously, and we didn't take the decision to develop a vegan alternative lightly. Our team conducted extensive research, and digestibility studies. When we saw the results, we decided that we wanted to provide the best possible nutrition for pet owners choosing to go vegan. We also considered the food allergies and sensitivities that are often involved in these decisions, and formulated our vegan bar to be a highly digestible, nutritionally dense alternative to the offerings from big pet food – that often combat pet food allergies.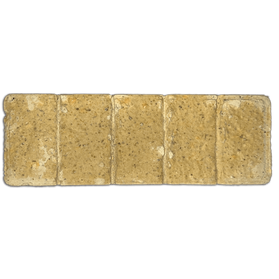 Complete Vegan Nutrition
Industry leaders (cough us cough) have been researching and producing vegan foods for years. We are excited to share with you our vegan formula — simple nutrition for your pup.
Sustainable
Vegan food can be completely grown, without raising livestock. This significantly lowers the carbon footprint.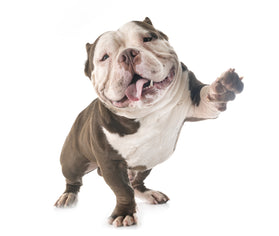 Pets Before Profits
There is a significant increase in false advertising around low protein foods. We're transparent about everything that goes into our Vegan Bars.
NOBL Adult Canine Food Bars Vegan Recipe - Bulk 10 Pack
Doggedly vegan! Your pup can do it--with the right nutrition. But sadly, studies have shown that many commercial vegan dog foods lack in key nutrients. Until now. Our vegan bars are higher in protein than other brands and have higher quality protein too, all with fewer artificial and synthetic ingredients.
Price: $42.99
Canine Vegan Recipe VISIBLES Treats
NOBL Vegan VISIBLES are freeze-dried treats with only three, all-natural ingredients: sweet potatoes, green beans and carrots. VISIBLES treats are low fat and low calorie, great for treating with out the excess calories. 
Price: $8.99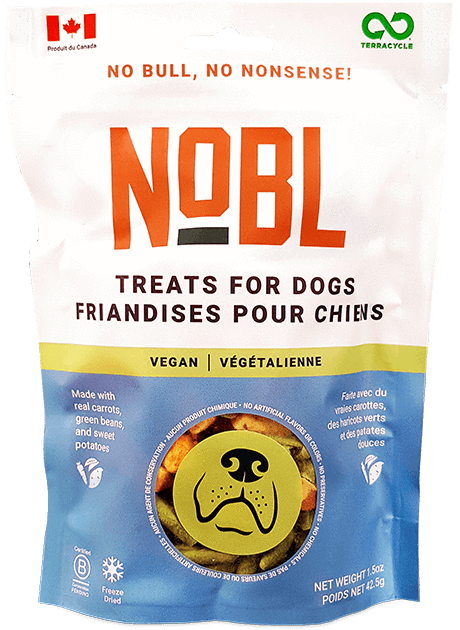 COMPREHENSIVE COMPARISONS:
WHAT MATTERS TO YOU
View our comprehensive brand comparisons including: Cost per day feeding, Digestibility, Essential Amino Acids, KCAL ME, and Ingredients Lists below.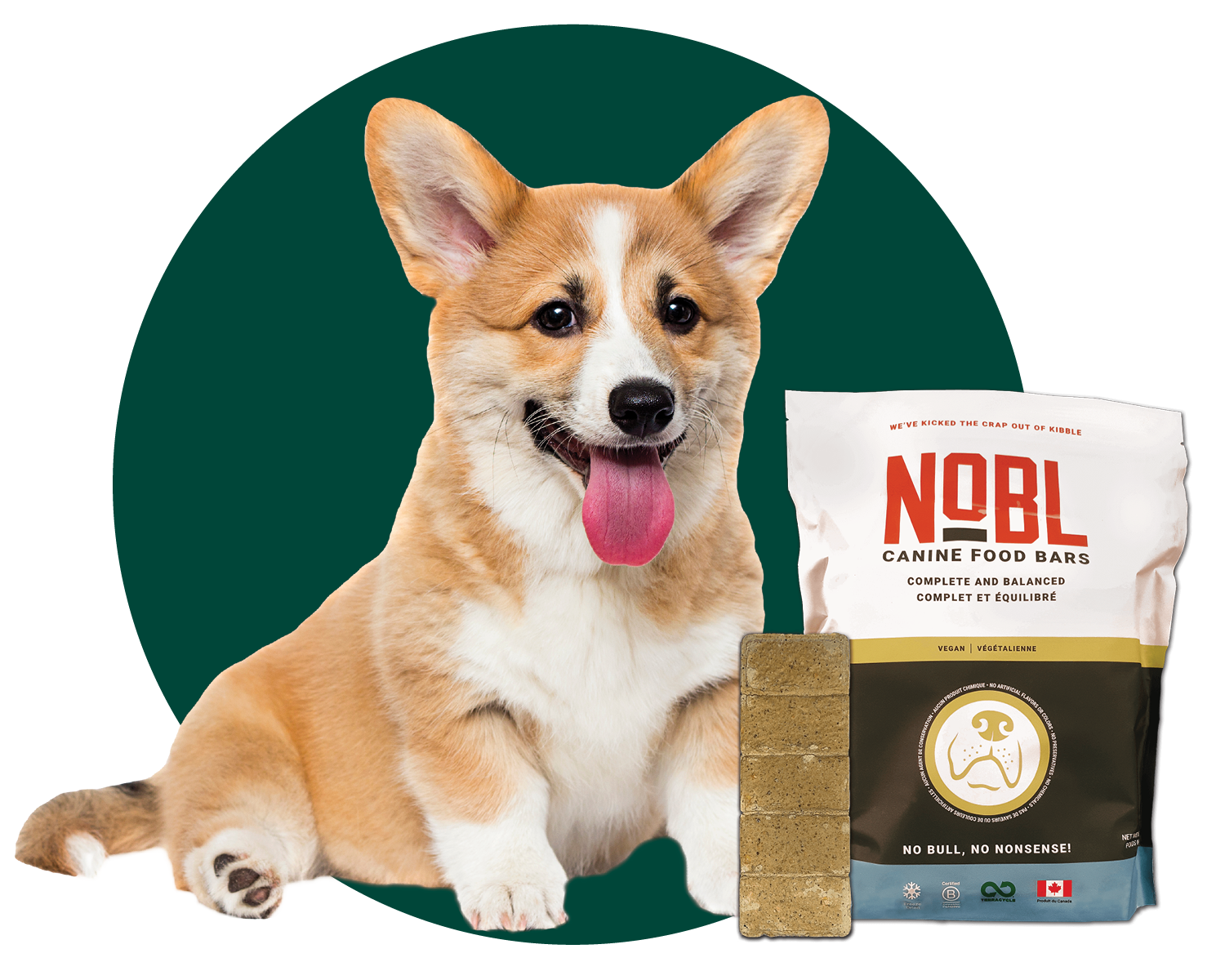 Vegan Canine Food Comparisons