Real Ingredients.
Simple Feeding.
Introducing NoBL®, a complete and balanced canine food bar for pet parents on the go.
Shop Now
The N

o

BL® Stance
NoBL® makes health and wellness foods for pets. By putting pets before profits, we make it easy for you to make the right choice for them.
NUTRIENT DENSE
Our Nutrient dense Pet Food is a replacement for many raw food and kibble diets.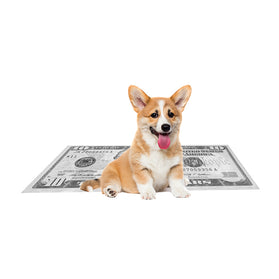 COST COMPARISON
NOBL Bars cost less than many leading freeze-dried foods, and are comparable to many leading kibble brands.
TRANSPARENCY
We don't think you should need a degree to know what you're feeding your dog. So we don't hide anything.
N

o

BL® Intro Sampler
Maybe you've read about us or maybe a friend told you about us, either way you're a little curious and aren't sure if your dog will like our Bars or Treats. We understand...
So here is the offer: two (2) bars and 1 (one) treat (your choice) for $10 (always FREE shipping)! Give us a try and if your dog(s) like it, let us know with a quick review and we'll send you a discount code for your next order! If they don't like it, let us know and we'll refund your money. Seriously. 
Price: $10.00
N

o

BL® Foods Full Line Sampler Pack
You get one pouch of each of our treats (Beef, Chicken, Turkey, and Vegan) as well as one each of our Beef & Chicken and Turkey & Duck Bars.
Price: $35.95
How Do we Compare:
Serving Size & Pricing
At NOBL, we offer complete and balanced daily nutrition for your dog at a cost that's less than a large coffee or craft beer. View our No Bull approach to nutritious and cost effective feeding & find out how we stack up against the competition.
Serving Size & Cost/Day Comparison
Visual Feeding Guide for NOBL
Comprehensive Comparisons:
What Matters To You
This isn't one of those "loaded" comparison sheets where we get all the ✅ and they get all the ❌. You told us what's important, so that's what we'll show! Comprehensive brand comparisons include cost per day feeding, digestibility, essential amino acids, KCAL ME and ingredients lists: